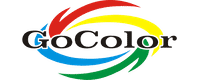 We help you buy. Call us
+919350307679 (10.00 AM to 06.00 PM)
GoColor Continuous InkTank Supply System T60
gocolor
Rs.1,300.00
Ex Tax: Rs.1,300.00
Product Code:
CISST60
Availability:
99
Gocolor Continuous Ink Tank Supply System T60/1390 For Epson 6 COLOR CISS SYSTEM Compatible with : EPN Stylus Photo 1390/T60 Features/Specification Gocolor Continuous Ink Supply System) is compatible with many models of inkjet printers When purchased, the ciss is delivered full with ink (about 100ml for each color) and later on, when the ink runs out, you only have to buy and refill the ink for the respective color. The ink used in ciss systems is more economical and you can be sure that you will use all of it. High quality ink for perfect imaging system Low ink consumed when you charge a new cartridge Vivid Colors and Printing Sharp & smooth edge printing No affect on printer or printer head Packed Contains - 1 Pcs CISS
Attribute Color
Attribute Color
Colour Type : 6 Colours Cyan, Magenta, Yellow, Black ,Light Cyan, Light Magenta + 6 COLOR CISS SYSTEM
Attribute Compatible Printer models
Attribute Compatible Printer Models
Compatible Printer models : Ink for EPSON Printer + CISS for EPN Stylus Photo 1390/T60
Attribute Size
Attribute Size
Size : CISS T60/1390 + EPN Ink 6 Colour
Attribute Type
Attribute Type
Product Type : Inkjet Printer Cartridge Korean Ink + Ciss T60/1390 DYE INK & 95% SAME QUALITY AS ORIGINAL for Better Result Please use Gocolor Ink + Cartridge + Paper
Write a review
Note:

HTML is not translated!
People who Viewed This also Viewed That