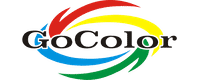 We help you buy. Call us
+919350307679 (10.00 AM to 06.00 PM)
Gocolor Professional RC Glossy Inkjet Paper Waterproof 270 GSM A4/20 + 4R/100 Sheets Paper Combo Pack ( Big Saving )
gocolor
Rs.684.00
Ex Tax: Rs.684.00
Product Code:
Availability:
100
Gocolor Professional Glossy RC Inkjet Photo Paper (RC Glossy 270gsm) 100% waterproof A4 / 20 Sheets + 4R / 100 Sheets Combo Pack Features/Specification Gocolor Professional Inkjet Photo Paper (Resin Coated) is a photographic quality microporous RC based photo paper, working on both thermal and piezo inkjet printers, compatible with both dye and pigment based inks, 100% water proof. 100% WATERPROOF! RC (RESIN COATED) Resin-Coated substrate Ultra smooth, bright and white surface High ink reception, achieves superior color density and stability Superior imaging qualities with outstanding dot control, wide color gamut and excellent image sharpness Instant drying & Compatible with all inkjet printers Smudge and water proof Dye & Pigment Ink Glossy finish Size - 4R (102
Attribute Color
Attribute Color
No. of Pages : A4 / 20 Sheets + 4R / 100 Sheets Combo Packs
Attribute Compatible Printer models
Attribute Compatible Printer Models
Superior Quality & Big Saving for Better Result Please use Gocolor Ink + Cartridge + Paper
Attribute GSM
Attribute GSM
Paper Quality (GSM) : 270 GSM
Attribute Size
Attribute Size
Size : A4 + 4R COMBO
Attribute Type
Attribute Type
Product type : Printing Paper
Write a review
Note:

HTML is not translated!
People who Viewed This also Viewed That