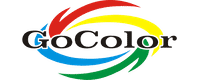 We help you buy. Call us
+919350307679 (10.00 AM to 06.00 PM)
Gocolor TShirt Transfer Inkjet Paper Dark / Light Fabrics + Sublimation Paper Combo Pack ( Big Saving )
gocolor
Rs.1,010.00
Ex Tax: Rs.1,010.00
Product Code:
Availability:
100
Gocolor Sublimation Paper for Mug Printing (Sublimation 110gsm) Features/Specification Gocolor Sublimation transfers paper allow you to transfer onto polyester shirts and other poly coated items such as mugs, mouse pads, plaques, key chains, tiles, & more. To use Sublimation Transfers, you'll need Sublimation Ink and a Compatible Epson Printer.. Photo quality, instant dry Perfect color perspective and exression Use heat transfer machine to transfer the photo on fabric tea china, cup, metal and other materials. For better result transfer through Heating machine Only Size - A4 (210
Attribute Compatible Printer models
Attribute Compatible Printer Models
No. of Pages : TTP = 5 sheets ,TTD = 5 sheets , Sublimation Paper 100 Sheets
Attribute GSM
Attribute GSM
Paper Quality (GSM) : 120 GSM + 110 GSM
Attribute Size
Attribute Size
Size : A4
Attribute Type
Attribute Type
Product type : Tshirt & Mug Printing Paper Superior Quality & Big Saving for Better Result Please use Gocolor Ink + Cartridge + Paper
Write a review
Note:

HTML is not translated!
People who Viewed This also Viewed That