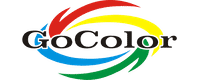 We help you buy. Call us
+919350307679 (10.00 AM to 06.00 PM)
GoColor Refillable Cartridges 6771 - 6774 for Epson Printer WP/4011/4511/4521/4531 ( 4 Color Cartridge B/C/M/Y )
gocolor
Rs.1,100.00
Ex Tax: Rs.1,100.00
Product Code:
Availability:
99
GoColor Refillable Cartridges 6771 - 6774 for Epson Printer WP/4011/4511/4521/4531 ( 4 Color Cartridge B/C/M/Y )

( 4

Color Set

Black

/

Cyan

/

Magenta

/

Yellow

)
BIG SAVINGS WHEN COMPARED TO USING ORIGINAL CARTRIDGES! 95% SAME QUALITY,

For best results use Gocolor Inkjet Photo Paper & Ink.
Details:Compatible Printer models:Compatible with : Epson Printer W

P/4011/4511/4521/4531
Customer Services:- Our goal is to provide best quality goods at best possible prices. For us Our Customers & Service to our valued Customers comes first. You can contact us by clicking on 'ask seller a question'. All queries are replied promptly. There might be cases due to high velocity of transactions that it might sometimes take more than 24 hours to respond back. Feedback : In case of any inconvenience, please feel free to call/email us before writing any feedback. We can resolve better all yours queries & problem.
Customer Care No. 011-41530501/502 Mobile +919350307679 Email: onlinesale@goldstoneltd.com
Attribute Compatible Printer models
Attribute Compatible Printer Models
Details:Compatible Printer models: Compatible with : Epson Printer WP/4011/4511/4521/4531
Details
Color
Black / Cyan / Magenta / Yellow
Write a review
Note:

HTML is not translated!
People who Viewed This also Viewed That